Governors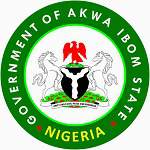 Akwa Ibom State government has faulted a report released by BudgIT, a data sampling civic organisation, wherein states were said to have failed in meeting their obligation in payment of salaries.
BudgIT had released a report saying that 33 states could not pay workers' salaries.
Reacting to the report, Ekerete Udoh, chief press secretary to the Akwa Ibom State governor, said the report, as it related to the state, was not true, as workers have received their salaries as at when due.
He said the conclusion by BudgIT was nothing but 'voodoo analysis' as he insisted that Akwa Ibom was one of the few states, where workers are paid regularly and on time.
According to him, Governor Udom Emmanuel has stated that he "cannot sleep and will not sleep well, if workers are owed salary," adding that the governor "has not only paid their salaries, but has gone ahead to pay their 2016 leave allowance, as well as their pensions."
Udoh said besides paying workers' salaries, "Governor Emmanuel is embarking on many life- touching projects projects that align with his campaign promise to alleviate poverty and ensure wealth creation."
The statement said Governor Emmanuel will continue to work hard to fulfil his campaign promises and "he will not be distracted by reports that are not based on facts."