Governors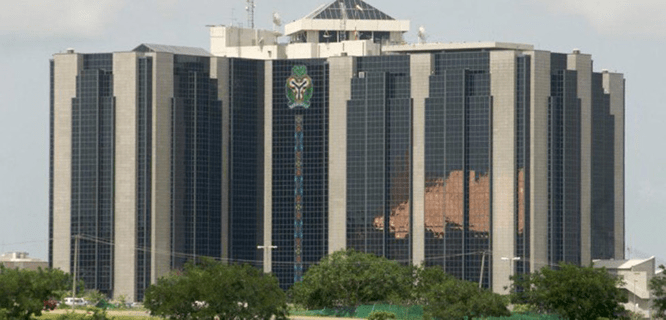 In order to promote virile mortgage and easy access to land for housing development, the Central Bank of Nigeria (CBN) is seeking speedy passage of Mortgage Model and Foreclosure Act by states, New Telegraph has learnt.
According to CBN's Deputy Director and Head of Nigeria Housing Finance Programme, Adedeji Adesemoye, the apex bank will be working with the Nigerian Governors' Forum to see that the legislative process is scaled up.
He pointed out that for mortgage to thrive in Nigeria, there was need for enabling legal framework that everybody would recognise.
For this purpose, the deputy director said CBN was collaborating with the industry players including the Nigerian Mortgage Refinance Company (NMRC) in developing the mortgage model and foreclosure act that focuses on providing enabling legal framework for states to use the opportunity.
This, he added, would enable developers have access to land and enable mortgages created to be foreclosed if it is not performing, adding that it would also provide title for people, who want to build their homes and use the particular land as a security to get mortgage in financial institutions.
Adesemoye at a forum with estate developers in Abuja had explained that the model mortgage foreclosure law was already active in states like Lagos, Kaduna and Ogun, while "it is on the way in many other states including Cross River and Plateau."
He said: "We want the mortgage model and foreclosure act to go through legislative processes in the states to be passed into law."
Passage of model mortgage foreclosure, he said, would enable states have electronic land registry system and a working mortgage system for easy conduct of searches and timely realisation of collateral of non-performing loans by banks.
''We need to streamline all these approval processes, and the fee that is being spent needs to be at the rate than you can do business with,'' he said.
Apart from this, the CBN's deputy director also revealed several interventions by the apex financial institution in increasing home ownership in Nigeria through regulations, funding, mortgages, policy frameworks and partnerships.
Adesemoye said the bank was currently addressing the country's high level of inflation, which has direct effect on mortgages.
He said the National Bureau of Statistics had given an inflation figure of about 11.2, adding that in order to encourage real investment, there was need to have a rate that is above the inflation.
"That floor rate is already set by monetary policy statutory committee responsible for this," he noted.
CBN and the Bankers' Committee, Adesemoye said, had been able to put money together from the profit of the bank in order to be able to set up mortgage interest drawback.
He said: "So if you get mortgage loan at 16.5 in the bank today, that loan can actually be drawn back by 40 per cent so that you will be paying 9.9 per cent or below. So it comes back to single digit.
''That is to make those who want to raise money particularly in the area where we have the gap, that is the people who want to raise just about N5 million and below where we have the deficit, they can raise money today and be able to pay at that single digit of less than nine per cent.''
He stated that the contributions of CBN to ensuring affordable housing in Nigeria have been growing over the years.
The CBN's deputy director restated that the apex bank was partnering with key partners in the industry for the creation of Nigeria Mortgage Guarantee Company.
Meanwhile, the Chairman, Senate Committee on Housing, Senator Sam Egwu, has pledged commitment to housing sector bills, while tasking estate developers on affordable housing.
Egwu restated the commitment of the National Assembly to enacting and amending bills necessary for Nigeria housing sector development.
He said that as legislators, the National Assembly was prepared to work with all stakeholders in the housing sector by providing the legislative support required to move the sector forward.

By Dayo Ayeyemi,
New Telegraph