Alhaji Umaru Tanko Al-makura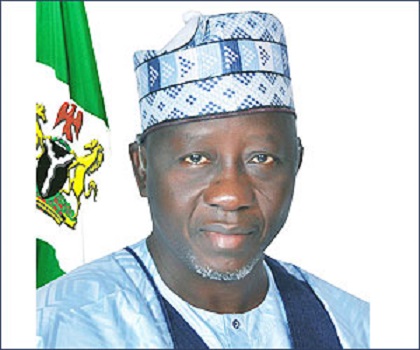 Website: www.nasarawastate.gov.ng
Office Dates: 29th May 2011
Address: Government House, Lafia.
Birth Date: 15th November 1952
Birth State: Nasarawa State
Political Party: All Progressives Congress (APC)
Spouses: Hajiya Salamatu T. Al-makura and Mairo T. Almakura
State: Nasarawa State
Umaru Tanko Al-makura, was born 15th November, 1952 in Lafia, Nasarawa State. He attended Dunama Primary School, Lafia between 1959 and 1966; Government Teachers College, Keffi, between 1967 and 1971; Advanced Teachers College, Uyo, between 1972 and 1975 and then Ahmadu Bello University, Zaria (1975-1978), where he graduated with Bachelor of Education Degree with specialization in Social studies.
Umaru Tanko Al-makura served as a teacher at the Government College, Makurdi, for his National Youth Service and also worked for a short while as a journalist as an Assistant Producer, News and Current Affairs at the then Broadcasting Corporation of Northern Nigeria(BCNN) which later became part of NTA Kaduna.
After his graduation in 1978, he formed Al-makura Nigeria Limited, a civil and building engineering company which in addition imported, sold and serviced agricultural and industrial machinery. He has also ventured into real estate and property development as owner and chairman of Ta'al Nigeria Limited, with properties in Abuja, Lagos, Kano and Washington DC, United States
He has been involved in politics from his early years, securing leadership positions in school clubs and societies, Student Union Parliaments and unions. He however ventured into mainstream politics in 1980, when he became the youth leader of the National Party of Nigeria (NPN) in the old Plateau State. As NPN Youth Leader, he automatically became a member of the National Executive Committee (NEC) of the defunct NPN in the second republic.
He was elected to the Constituency Assembly of 1988-1989, to represent Lafia-Obi Federal Constituency of the then Plateau State.
He served as State Secretary of the National Republican Convention (NRC) in the then Plateau State from 1990 to 1992 and was also a founding member of the People's Democratic Party in Nasarawa in 1998.
Al-Makura defected from the PDP after losing the primary elections for the Nasarawa Governor competition. He was elected Governor of Nasarawa State, on 26 April 2011, running on the Congress for Progressive Change (CPC) ticket.
He contested for re-election in the April 11, 2015 elections and won on the platform of the All Progressives Congress (APC).