Alhaji Ibrahim Gaidam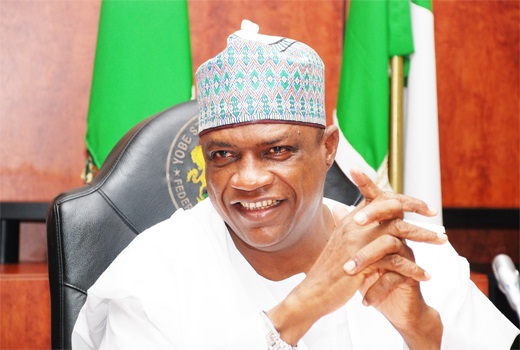 Website: www.yobestate.gov.ng
Office Dates: 27th January, 2009
Address: Government House, Damaturu
Birth Date: 15th September, 1956
Birth State: Yobe State
Political Party: All Progressive Congress (APC)
Spouse:
State: Yobe State
Ibrahim Gaidam was born on 15th September, 1956 in Bukarti village, Yunusari local government area in the old Borno state, now Yobe state. He started his primary education at Yonusari Primary School and then attended Borno Teachers College, Maiduguri (1974 – 1979) where he obtained the Teacher Grade II certificate.
He attended Ahmadu Bello University, Zaria from 1981 and 1983 and earned a Diploma in Accountancy. After few years, he returned to Ahmadu Bello University, earned a BSc in Accountancy Degree in 1990 and became a member of the Certified Public Accountants of Nigeria (CPA).
Governor Ibrahim Geidam worked as a classroom teacher, an Audit officer, and an Accountant in several government ministries in the old Borno State. He became the Assistant Director of Finance in the Directorate of Foods, Roads and Rural Infrastructure (DFFRI), and then acting Director of Finance and Supplies in the Yobe Information and Culture Ministry.
In 1995, Ibrahim Geidam left the civil service as he was appointed the Commissioner for Youths and Sports, and then Commissioner of Commerce and Industries in Yobe state. He thereafter returned to the civil service as the Director in the State Finance Ministry and then Permanent Secretary in various other ministries from 1997 to 2007.
In April 2007, Ibrahim Geidam was elected Deputy Governor of Yobe State under the All Nigeria Peoples Party (ANPP) platform, with late Mamman Bello Ali as the governor. They were sworn into office on May 29, 2007. Following the death of Mamman Bello Ali on January 27, 2009, he assumed the post on January 27, 2009.
In the April 2011 elections, he was elected as governor of Yobe state. He also contested in the April 2015 elections under the platform of the All Progressive Congress (APC), following the merger between ANPP and several other opposition parties and was re-elected. He was sworn in on May 29, 2015.