Achievements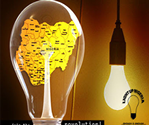 The Federal Government is putting measures in place to stamp out the controversial estimated billing system in the power sector.
Minister of Power, Works and Housing, Mr. Babatunde Raji Fashola (SAN) said the legislative arm of government is considering criminalising estimated billing to earn consumers' confidence while plans are ongoing by the executive and legislative arms of government to operationalise the Meter Asset Provider (MAP) regulation by leveraging private sector experience to bridge the metering gap in the sector using the N37billion Seed Fund provided by the government.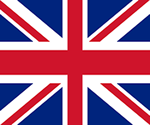 Eniola Akinkuotu and Adelani Adepegba
The British High Commissioner to Nigeria, Paul Arkwright, has asked the Economic and Financial Crimes Commission not to take sides with any political party ahead of the 2019 general elections.Arkwright also called on the EFCC to collaborate with the Independent National Electoral Commission to ensure that there is no vote buying.The UK envoy said this when he visited the corporate headquarters of the EFCC in Abuja on Wednesday.